News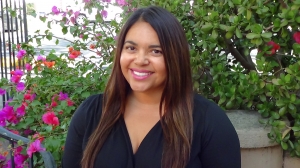 Davina Gomez
Davina Gomez named to Angels Foster Care Board
Noozhawk.com | March 20, 2018
by Erika Fischer-Corners
Davina Gomez Appointed to Angels Foster Care Board of Directors
Santa Barbara, California, March 16, 2018 - Angels Foster Care is proud to announce that Davina Gomez has joined the Board of Directors.
Gomez, who is passionate about helping children in foster care, said, "There is nothing more important to me than the safety and security of children. Babies who have been abused or neglected need caring families to provide love and stability. Every baby in our county deserves the best possible start in life."
Gomez is a Human Resource Generalist at Montecito Bank & Trust and holds an MA in Organizational Leadership. She is a lifelong resident of Santa Maria where she has volunteered with Boys & Girls Club of Santa Maria Valley, New Beginnings Christian Fellowship, Santa Maria Elks and the United Way.
According to Holly Carmody, Executive Director of Angels Foster Care, "We are excited that Davina has decided to join our Board. Her enthusiasm is contagious and her expertise in building employer-to-employee relationships, increasing employee satisfaction, and promoting a positive and healthy work environment is extremely valuable."
Angels Foster Care is a private, nonprofit Santa Barbara County Foster Family Agency that serves local foster infants and toddlers from birth to age three, and their siblings up to age five. Angels Foster Care provides extensive training and support for resource/foster parents. Families who want to make a difference in the life of a foster baby or toddler by providing foster care, or fostering then adopting, are urged to visit and learn more at www.angelsfostercare.org or call 805-884-0012.
Read the article
here.