News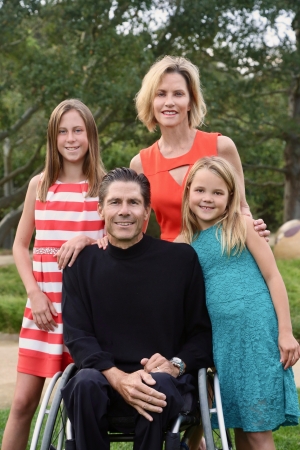 Susan McMillan Retires from Angels Foster Care
Noozhawk | March 10, 2018
by Holly Carmody
Susan McMillan has retired from the Angels Foster Care Board of Directors. She has been a board member since 2012, and most recently served as secretary/treasurer.
"We are very thankful for Susan's many years of service to Angels Foster Care," said Angels Foster Care's founder, Meichelle Arntz.
"She cares deeply about helping children in need, and her leadership has helped us provide safe, loving homes for hundreds of local foster babies and toddlers," Arntz said.
McMillan learned about Angels Foster Care when a friend invited her to join the fundraising committee. The organization's approach to providing compassionate services to an at-risk population resonated with her.
"It has been an honor to serve on the Angels Foster Care Board," McMillan said. "I cannot think of a better way to create a brighter future for our community.
"This organization helps our most vulnerable population — babies between the ages of birth and 3 years old. Angels Foster Care puts these children on a path to success later in life."
McMillan and her husband Tom Kenny have two children, Caroline, 11, and Lauren, 7.
Before moving to Santa Barbara, McMillan spent almost two decades in New York working in the investment banking division of large financial institutions including Credit Suisse and CitiGroup/Smith Barney.
She is currently a partner in a real estate holding company with multifamily assets in Santa Barbara, a founding board member of the Wolf Museum of Exploration and Innovation (MOXI), and member of the Hope Ranch Board of Directors.
Current Angels Foster Care Board members are Megan Orloff, president; Susan McCollum, vice president; Shelise Paulson, secretary/treasurer.
Angels Foster Care is a private, nonprofit Santa Barbara County Foster Family Agency that serves local foster children from birth to age 3, and their siblings up to age 5.
Angels provides training and support for resource/foster parents. Families who are interested in providing foster care to a baby or toddler, or fostering then adopting, can visit www.angelsfostercare.org or call 884-0012.