News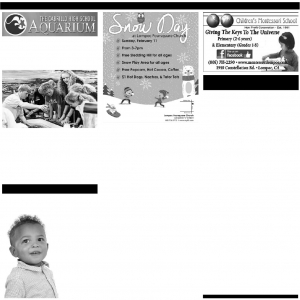 About Angels
Lompoc Vision | February 1, 2018
Meichelle Arntz RN, Angels Foster Care has placed more than 230 local foster babies andtoddlers in stable, loving families. Meichelle became involved in foster care by volunteering as a Court Appointed Special Advocate (CASA) where she learned firsthand about the challenges of providing foster care to approximately 400 Santa Barbara County children, many under age three.
Meichelle worked with two young brothers in her first year as a CASA. These children were placed in seven different Santa Barbara County homes in a single year. With each move, they had to adjust to living with strangers. They had no family or friends to count on. Unfortunately, the trauma of multiple placements caused the children's emotional, physical, and psychological health to deteriorate quickly. Meichelle realized that there had to be a better way. That is when she discovered the Angels model of foster care and brought that approach to Santa Barbara County.
Angels Foster Care recruits, trains and certifies stable, caring local resource parents (aka foster parents) who provide a home and unconditional love for an infant, a toddler,or a sibling set age 0-5. Our approach to foster care leads to the best possible outcomes for these babies because Angels parents agree to care for only one foster baby or sibling set at a time and commit to caring for the child for the entire time that he or she needs foster care. Angels also requires a full-time parent in the home.
We are currently looking for Lompoc and Vandenberg Village area families who want to make a difference in the life of a foster baby or toddler. The challenge we are facing right now, is that we do not have enough families for all the young children in this area who need foster care.
Director of Operations, Jennifer Mills, and her clinical team provide hands-on support to Angels Foster Care parents and their foster children. She has been amazed and inspired by, "the tremendous positive impact that one family can have on a child."
Angels Foster Care staff and parents buffer foster children from the turmoil of the court system and the social welfare process so that the children can focus on just being kids. One out of every two Angels children are ultimately adopted by their Angels parents.
To learn more please visit
www.angelsfostercare.org
or
call 805-884-0012.
About Angels Foster Care:
Angels Foster Care is an accredited, private, non-profit Santa Barbara County Foster Family Agency (FFA), serving foster children ages 0-5 and their families